INDUSTRIAL / WAREHOUSE CLEANING
Warehouse Deep Cleans
At ISO cleaning we understand the need to keep operations flowing in logistics-based, distribution and storage business centres, we have a proven track record of cleaning these facilities cost effectively and often under pressure of deadlines to maintain continuous operations working with you in your day to day process. With a highly trained and skilled team we can access those "hard to reach" areas professionally and safely.
We currently maintain both high and low level cleaning at some of the country's biggest distribution and storage warehouses.
F.O.C on site survey to ensure we meet your needs
On site manager to ensure and monitor quality control and safety.
Flexible shift patterns including nights to fit around client requirements.
The ability to clean both high level and low level cleaning
Working with you to make sure day to day processes are uninterrupted.
Qualified and trained staff.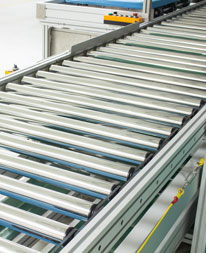 Racking systems
Whatever is kept on your premises the need for cleaning is imperative. At ISO cleaning we clean complete racking systems high level and below eye level. minimising dust and grime build up. We also clean under pallets, totes and products.
Mechanical Conveyer Systems
It may be imperative to your business operation that your conveyor systems operate consistently. Regular maintenance cleaning of these systems ensures less mechanical friction from moving parts and ensures hours of trouble free operation.
Product Cleaning
Dusting products will ensure your customer receives there product in a satisfactory condition. This can be a time consuming procedure but at ISO cleaning we can take care of this for you to a high standard.
Flooring Cleans
Factory environments require floors and other surfaces to be clean in order to minimise the risk of accidents. We offer a wide range of services for warehouse flooring and other factory environments. With our expertise and specialist machinery we can take on the challenges posed in the warehouse environments with minimal impact on your working day. Our floor cleaning and maintenance services will ensure your flooring remains safe and hygienic at all times. We use a range of methods to maintain your flooring including:
Degreasing
Machine cleaning and scrubbing
Re-Sealing